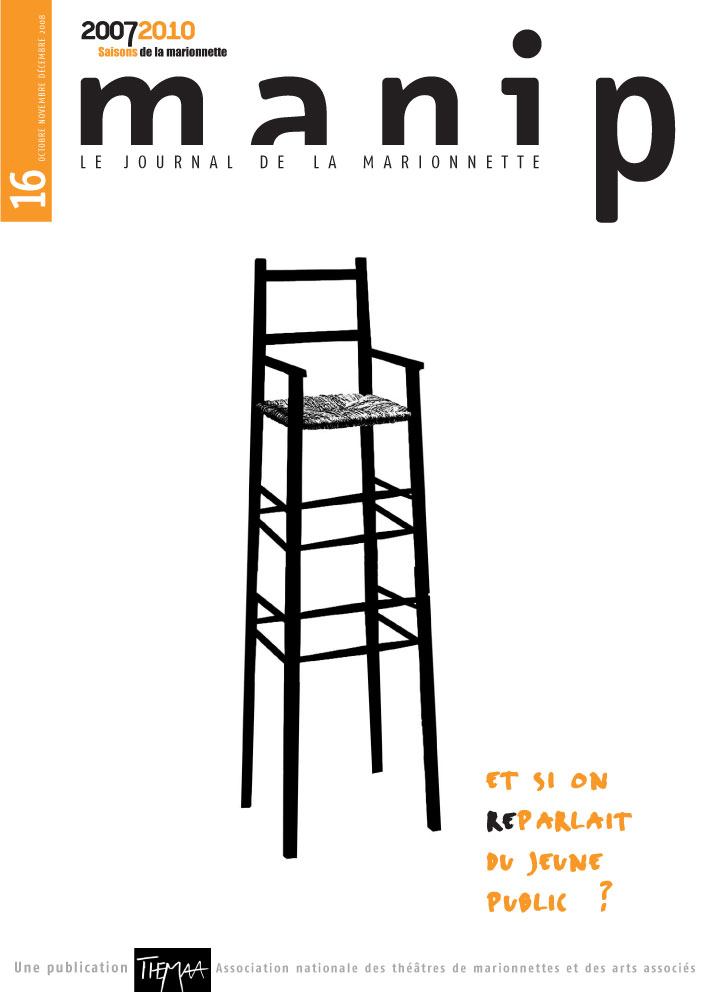 Puppets, the rule breaking beings, were presented by travelling and spectacular people for a long time. The descendents of shadow theatre, the theatre known to be the link between our world and the world of the dead were considered bewitched or bewitching.
They are anthropomorphous objects animated by us, which create the illusion of "real" life. Their supernatural real existence, derived from the heart of unreal, gives the role of god to their manipulators. The demiurgic role of the manipulators depends on the manipulation method : in cases like string and rod puppets, the creator/creature connection is clear. In other forms more similar to glove puppets, the domination/submission link can be reversed and even cause the audience confusion, not knowing who is manipulating who. Puppets can challenge rules of time and space.
In the west, puppet liberated itself from the eastern wonder obligation. It was no longer strained to make a perfect illusion and became disfigured. Puppet has two aspects firmly coupled like the Moebius ring. The fantastic dream being can also be diabolic and perverted. It has been given the second role very often in cinema.
Manip n° 16 (Themaa / Unima)
---

> download the entire article (in french)